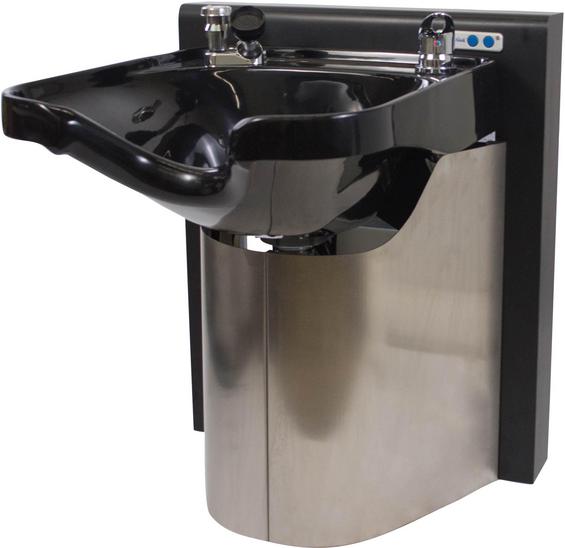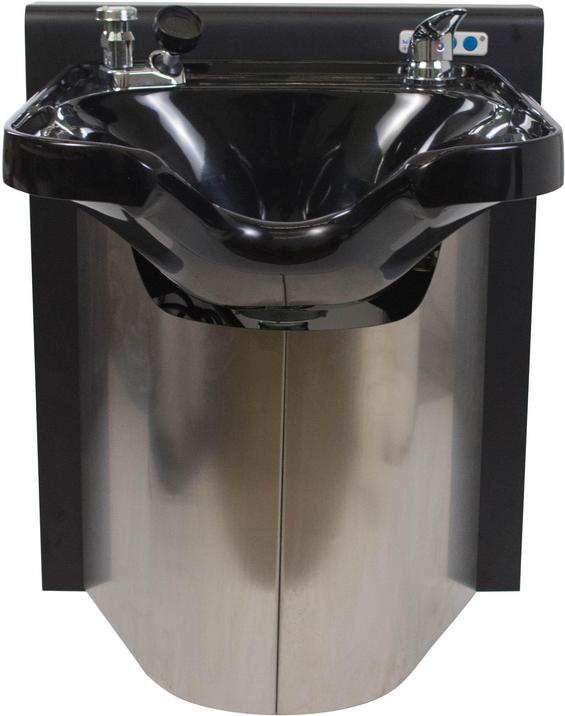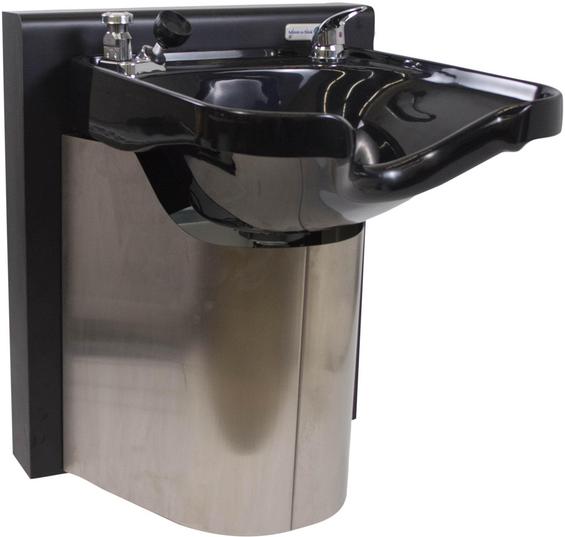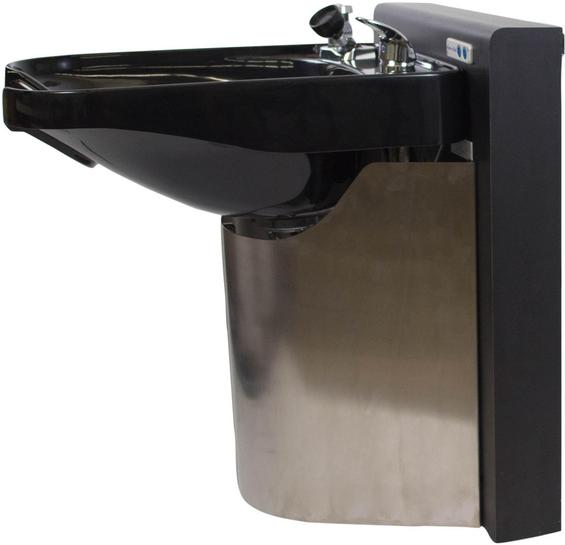 E140 Adjust-a-Sink
Introducing the latest adjustable height salon sink, the Adjust-a-Sink E140! The E140 has an electric powered lift, comes with our new Comfort Fit shampoo bowl and provides an extended 14" of vertical adjustment.
Request a Quote
The adjust-a-sink allows patrons to be shampooed in comfort, while they remain in their wheelchairs* or the traditional salon chair. Clients are assured of an experience they will find comfortable and safe due to the improved fit between their neck and the shampoo sink. The Comfort Fit bowl is designed for a closer fit to accommodate standard back wheelchairs of all sizes, including small adult and pediatric wheelchairs.
*The E140 model with the Comfort Fit bowl is compatible with most standard wheelchairs to allow residents full access to the sink. If you are using high-back style wheelchairs, verify that the resident's neck is above the back of the chair. High-back style chairs may be compatible if your chairs can be adjusted so the chair back is below the neckline, or a headrest can be removed.
Features
The E140 offers the best fit for a wheelchair accessible shampoo sink
14" Vertical Adjustment accommodates a broad range of statures
Comfort Fit #3050 Solid Surface Bowl is specifically designed to fit smaller wheelchairs closer to the sink
Easy to use buttons adjust the height of the bowl
Patent pending telescopic plumbing meets ASME/UPC standards. Listed with IAPMO, file #5496.
Options
Shampoo Bowl
Comes with Comfort Fit #3050 Bowl
Faucet
Single Lever Faucet with whiz sprayer and ASSE 1001 vacuum breaker
** Where required, an ASME A112.18.1 fixture is available upon request
stainless steel shroud
Upgrade from a powder coated steel shroud to stainless steel, a good option paired with custom laminates
Custom Laminate
We can apply any laminate made to the back panel and back splash of the Adjust-a-Sink. Most laminates from Wilsonart and Formica can be applied with a modest upgrade cost. Some designer line choices such as HD, FX or Laminart materials may cost significantly more, please contact us for a custom quote.
Installation Accessories
1701 Polyethylene Hair Trap/Interceptor
8750 Cast Iron Hair Interceptor
8750 Chrome-plated Cast Iron Hair Interceptor
ASSE 1070 Mixing Valve Kit – Our anti-scald kit mounts to the back panel and comes with mounting hardware and supply connections
Pricing
$6,595.00 MSRP in Black or White
Wheelchair Accessibility

green

Salon Chair Accessibility

green
Colors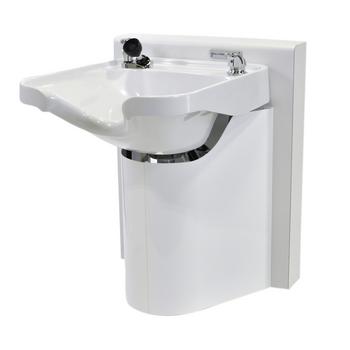 White
Wilsonart 1573-60 FROSTY WHITE laminate, WHITE Comfort Fit 3050 bowl, WHITE powder coated shroud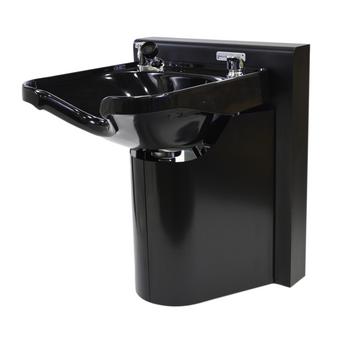 Black
Wilsonart 1595-60 BLACK laminate, BLACK Comfort Fit 3050 bowl, BLACK powder coated shroud
Compare Our Systems
Features:
Shampoo Bowl
Comfort Fit #3050 Solid Surface
Comfort Fit #3050 Solid Surface
Marble Products 3000W Cultured Marble
Belvedere 8400K Enameled Cast Iron
Shampoo Clients with a Styling Chair
Best

Best

Best

Best

Shampoo Clients in Their Wheelchair
Best

Good

Limited

Not Recommended

Vertical Adjustment
14″
12″
12″
12″
Neck Position Range (above floor)
29-43″
31-43″ or 29-41″
(set at installation)
31-43″ or 29-41″
(set at installation)
31-43″
Lift System
Electric Lift
Hydraulic Foot Pump
Hydraulic Foot Pump
Hydraulic Foot Pump
Telescoping Drain, Smooth Wall, cUPC Listed
cUPC Listed Elevating Bowl Carrier
cUPC Listed Shampoo Bowl
Electric Hookup Required