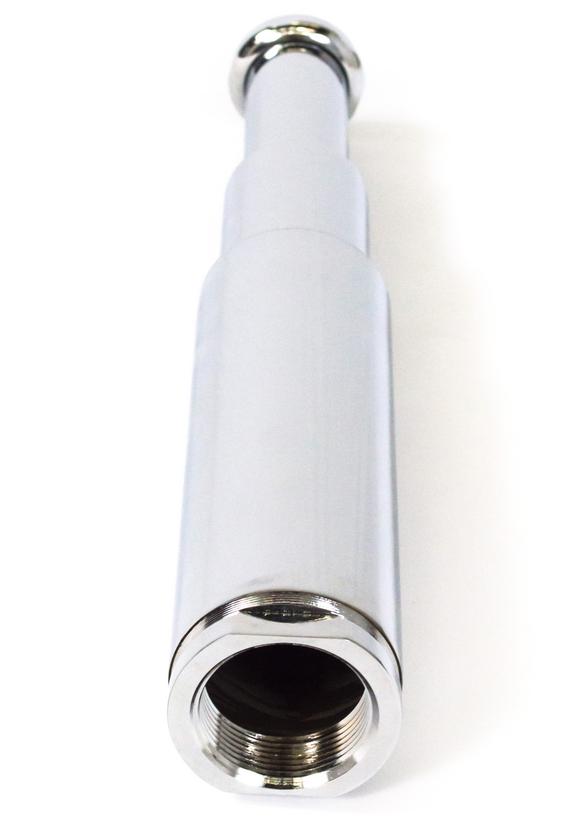 T1514 Telescoping Drain System
The T1514 adjustable drain also known as a telescoping tailpiece or telescoping standpipe. Providing 14" of vertical adjustment, the T1514 enables manufacturers and professionals to install code compliant adjustable height sinks and lavatories.
Request a Quote
The interior wall of the T1514 is smooth, straight, and installs vertically, so it is impossible to create a secondary trap or for waste water to collect within the assembly. This telescoping drain is ideal for hospital decontamination sinks, adjustable height sinks and vanities, adjustable height shampoo sinks, and adjustable height hand wash stations.
When carefully installed such that the drain is vertically plumb and moves in the same plane as the fixture without binding, this system will provide many years of service.
Installation Accessories
K100-72-95 drain bracket kit, stainless steel, attaches to wall or vertical surface, adjustable distance between drain and vertical attachment. The bracket mounts with four 5/16" fasteners.
T1514 Features
Designed for use in adjustable height sinks and lavatories with a maximum vertical travel of 14.0″
Chrome Plated Brass construction
Smooth Wall
1-1/2" NPS (straight thread) slip nut for connection to basket strainer or flange
1-1/2" NPT (tapered thread) female pipe thread for connection to waste
Patent pending telescopic plumbing meets ASME/UPC standards. Listed with IAPMO, file #5496.
Compatible with Adjust-A-Sink Model E140
T1514 Description
Meet requirements of ASME A112.19.12-2014
9.8" height fully contracted
24.4" height fully extended
Three Telescoping Sections