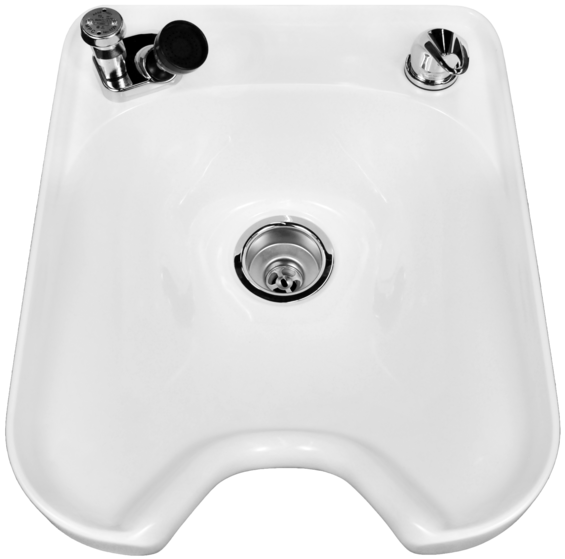 The next generation of comfort in the senior salon is here! The Comfort Fit™ bowl is specifically designed to fit the full spectrum of clients in a senior living setting by optimizing access for residents of all sizes. It allows a close up fit for short statured residents in small size wheelchairs, and also has a v-shaped neck opening that can accommodate larger neck sizes. The neck rest section features a continuous diameter lip so no matter what position the resident's head may be positioned, there is no edge to create a pressure point.
Product Info
Model #3050
Available with model 650 Single Lever Control
Available black and white Colors
18.5″W x 23″D x 9″H
Product Features
Accommodates standard back wheelchairs of all sizes – specifically designed to allow smaller, narrower wheelchairs to get closer to the sink.
Wide neck opening to fit a large range of neck sizes, including bariatric patients.
Solid surface made with seamless, high-gloss construction, durable and scratch resistant finish.